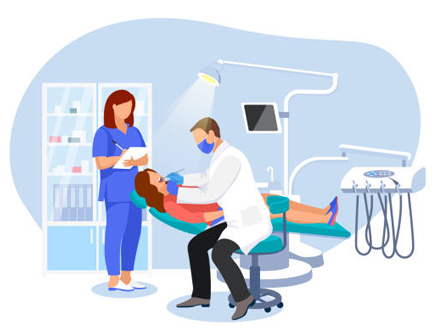 Mission
Our Mission is to provide patients with the highest quality of dental care, healthy aesthetics function and beautiful smiles that they deserve with unprecedented hospitality to all patients at every visit.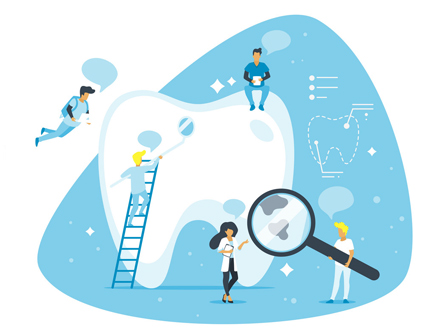 Vision
Our Vision is to be a leading dental Center in U.A.E known for dental practices in giving the highest patient satisfaction of its services.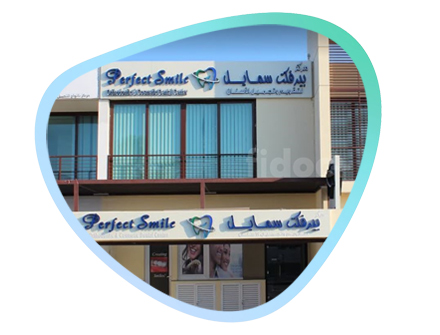 Why Choose Us?
No Waiting
Our Philosophy
Minimally Invasive Dentistry
Loyal Team/Low Turnover
All Services in One Location
Your Dentists for Life
Family Dentistry
About Us
"Perfect Smile Orthodontic and Cosmetic Dental Center" was first opened in Dubai in 2014 under the direction of a highly reputable and experienced Dentist, Dr. Mohammad Zuhair Al Khairo.
Perfect Smile Orthodontic and Cosmetic Dental Center is dedicated to a totally comprehensive dental care approach that focuses on promoting health, rather than just treating the disease. Our goal is to provide high level of expertise and service in a calming professional atmosphere combined with latest technology and state-of-the-art equipment.
With all years of experience in Dubai, our team which consist of specialists in Conservative, Implantology, and orthodontics, is committed to provide excellent results and quality patient care in the United Arab Emirates.
Our center employs cutting edge methods and modern technology in dentistry and will continuously updates and upgrades the practice to give the patients the highest level of care. In addition, the center has an in-house occlusion scanning system. The Clinic is pleased to be one of the few dental practices in Dubai to have a qualified DHA licensed oral implantologist working on its premises. Occlusion scanning system combined with the high experience would insure a state of the art restorative and facial therapy procedures
All dentists and dental assistants are highly trained and experienced. The team is committed in giving our patients the best care possible. Patients are assured that they will receive consistently high quality care no matter which dentist they see. Patients' safety is a priority. To ensure maximum protection to the patients, the staff consistently applies state-of-the-art sterilization and disinfection techniques on all instruments and dental rooms.
Moreover, the Clinic is a firm believer in continuing education programs. The dentists and dental assistants, regularly attend courses that enable them to keep up to date with the latest developments to provide its patients with the best service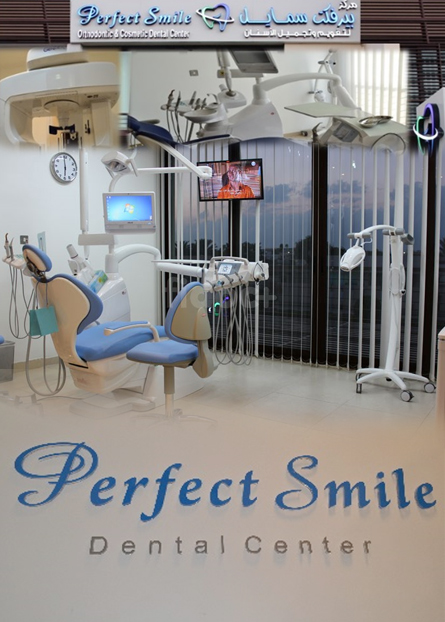 Meet Our Doctors, Nurses & Teams
Perfect Smile Orthodontic and Cosmetic Dental Center
WHY CHOOSE US?
Perfect Smile Orthodontic and Cosmetic Dental Center
At Perfect Smile, we have the utmost respect for our patients' time — and we don't make them wait. In fact, we call our room a reception area instead of a "waiting room." We ourselves despise waiting in lines and offices, and we can't STAND it when our patients are "out there" waiting for us. So, we work every day — every hour — as a team to prevent patients from having to wait.
Our average "wait time" is about 3 minutes from the time you enter our doors to the time we starting bringing you back. Things happen — and sometimes you have those days when you're running behind. We have them too, and at these times we give our patients courtesy phone calls to give them a heads up that they may have to wait a bit. Maybe our patient has an errand he or she can squeeze in before coming to see us. Or they might appreciate the time in our Internet cafe to catch up on work. Sometimes they look forward to the peaceful time in our friendly environment to simply relax or catch up on the book they're reading. Nevertheless, we respect our patients' time. It's just one more thing that sets Perfect Smile far apart from your typical health care experience.
At Perfect Smile, every member of our team works passionately toward a philosophy of common goals. It is our true desire to deliver the very best dentistry available in Dubai, UAE. Equal in our desire to deliver the best dentistry is our constant drive to provide unparalleled hospitality and customer service to every person we encounter in our workday and beyond. We work hard every day to better ourselves and each member of our Perfect Smile team, so that we can ensure that our patients enjoy the benefits of our philosophy and goals.
In contrast to the ever-changing, ever-improving field of cosmetic dentistry, good old hospitality has remained the same for centuries. Your Perfect Smile team members believe in delivering respect and unprecedented service every time you visit us.
We believe it is this Perfect Smile characteristic that will keep you coming back again and again. There are some people in United Arab Emirates who are terrified of going to the dentist. Perfect Smile is healing these fears one by one, patient by patient.
What more can we say? At Perfect Smile, we like to drill less on our patients. In the last 5 years, innovations in dentistry have taken patient care and treatment procedures to an advanced (and much less aggressive) level. As technology advances, invasive treatments diminish and become replaced with minimal, gentle and simple procedures.
In addition to these minimally invasive restorative techniques, we use of technological advancements coupled with innovative and gentle peridontal (gum) disease treatment create an industry-leading dental practice committed to continued education and dedicated to quality patient care.
Dentistry's changing in a major way, even in the last 5 years. The main way that dentistry's changing, it's becoming less invasive. That means for the patient, I'm having to drill less on you; patience like that. You want who's trying to drill as little as possible and let your body heal and work with your total wellness.
People like to see new faces at parties and social events, but not at the dentist's office. At Perfect Smile, we understand the secure feeling that goes along with seeing familiar faces. Familiar people already know and understand your medical and dental history, and they are prepared to take care of your individual needs. You don't have to rehash all of those things every time you come in. We're your dental family. We already know you…and your likes and dislikes.
Our team is loyal. We love working for Perfect Smile. We work hard, and we feel like it's a privilege to work here. We don't want to work anywhere else. And, this isn't by chance Our team works together to serve each other just as they serve our patient family. Our team is filled with individuals who desire constant self-improvement.
At Perfect Smile we offer most all dental services under one roof. Dentistry is a broad field of practice. By bringing in Doctors who excel in certain arena's of dentistry and putting them in ONE dental location we have eliminated the need to send you to a separate office for procedures (in most cases). We realize that once you get "comfortable" in your dental home that you don't want to drive across town to another specialist's office. From Restorations, Veneers to Dentures to Oral Surgeries- we offer it all at Perfect Smile.
One of the cool things about Perfect Smile is that we provide very comprehensive treatment under one roof. We do have a lot of cosmetic treatment and orthodontic treatment, we're known for that. We do a lot of general dentistry, though. We can also see you for your regular teeth cleanings, we can do root canals, we can do oral surgery. We do a lot of very comprehensive treatment because we have such many highly skilled doctors that do different disciplines of their work under one roof.
Perfect Smile is a family-oriented practice not only driven by healthy, beautiful smiles, but also focused on overall wellness and promoting health. At Perfect Smile, you, your family and children are under the care of healthcare providers concerned with your comfort, safety and well-being. Perfect Smile provides services for the entire family from minimally invasive and preventative child dentistry to simultaneous parent-child cleanings for optimal time management. Here at perfect Smile, we work together to give you the healthiest possible lives for our patients and their families.
Dental Problems
Perfect Smile Orthodontic and Cosmetic Dental Center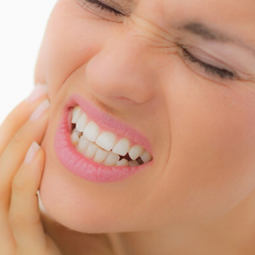 Tooth Pain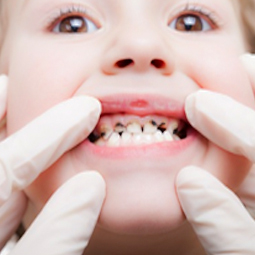 Toot Decay, Cavities,Caries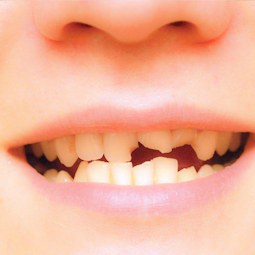 Broken Tooth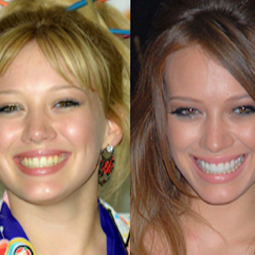 Unattractive Smile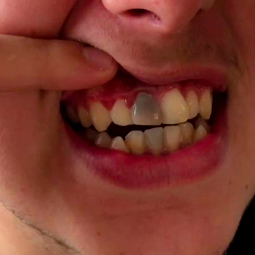 Dark Teeth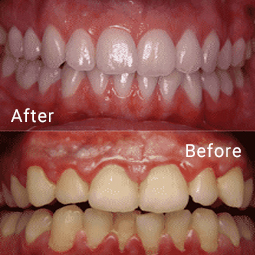 Gum Desease/Periodontal Desease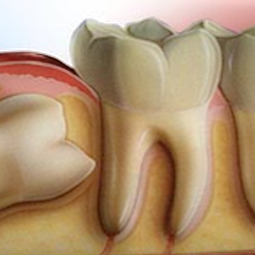 Wisdom Teeth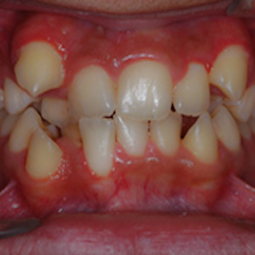 Malocclusion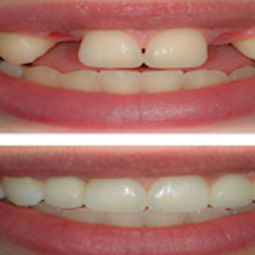 Missing Teeth/Implant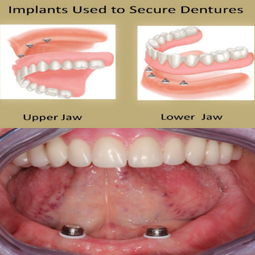 Missing Teeth/Dentures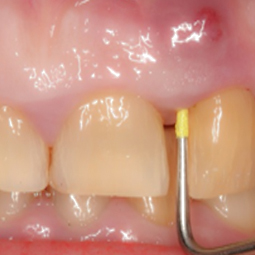 Infection/Abscess in Tooth
What is a Toothache?
A toothache usually refers to pain around the teeth or jaws primarily as a result of a dental condition. In most instances, toothaches are caused by tooth problems, such as a dental cavity, a cracked tooth, an exposed tooth root, or gum disease. However, disorders of the jaw joint can also cause pain that is referred to as "toothache." The severity of a toothache can range from chronic and mild to sharp and excruciating. The pain may be aggravated by chewing or by cold or heat. A thorough oral examination, which includes dental X-rays, can help determine whether the toothache is coming from a tooth or jaw problem and the cause. If you are experiencing a toothache give us a call!
So you're having dental tooth pain. This could be something as simple as we need to work with you on changing something you're doing at home with the type of toothpaste or brushing, could be abnormal clenching or grinding, could be something as decay or an infection in your mouth. This is something that if you come in, I know we'll work with you to find out what the problem is and what we can to do to come up with a solution and get you comfortable.
Do you know what the #1 chronic childhood illness is?
Tooth decay. It is one of the most common of all disorders, second only to the common cold. It usually occurs in children and young adults but can affect anyone. It is a common cause of tooth loss in younger people. Bacteria is normally present in the mouth and changes food into acids. The combination of bacteria, acids, food debris, and saliva form plaque.
Plaque begins to form 20 minutes after eating and if not removed by proper brushing and flossing the decay process begins. As the acids in the plaque begin to weaken and dissolve the enamel, holes in the teeth are created. This is what we call Cavities or Caries.
Cavities are usually painless until they grow closer to the nerve or center of the tooth. Untreated decay destroys the enamel and the internal structure of the tooth thus resulting in root canals or loss of the teeth and starts rotting and eating your tooth away. That's an infection in your tooth. What we understand from an even bigger perspective is it's not just your tooth. You think about that rotting happening in your body and it's spreading those toxins into your body. It's more of a, again, a systemic issue, where that decay is getting into your body. That really concerns us. We're not all about drilling-and-filling and just managing your cavities. Because we want to get you fully healthy, we want to look at what are your risks. Why do you get cavities? What is the pH of your mouth? What is your genetic background? What is your nutrition and dietary intake look like? We really want to get you healthy. We want to eliminate cavities for you, completely.
Got Chipping?
Teeth are remarkably strong, but they can chip, crack or break. This can happen by biting down on something hard, a traumatic event, having cavities that weaken the tooth, or due to clenching / bruxism. When a tooth breaks, it may not hurt, but your tongue can usually feel the sharp area. If a large piece of the tooth breaks off, it can cause discomfort because the nerve inside the tooth may be damaged. If it is exposed to air, or hot or cold foods or drinks, it can be extremely uncomfortable.
At Perfect Smile, our dentists can determine if the break was caused by cavities, clenching / grinding, or just incidental trauma and if the tooth's nerve is in danger. Depending on the severity of the break, the tooth may need an inlay, onlay or crown. A damaged nerve usually will require root canal treatment. Here at Perfect Smile Dental Center we have an exceptional team of cosmetic dentistry professionals who can evaluate and recommend the best treatment needed to restore your teeth!
Teeth are very strong but they can chip and crack and break. When this happens, it's usually when you're biting down on something hard. or clenching and grinding or a traumatic event. When it breaks, sometimes it doesn't hurt but your tongue can usually feel that sharp area.
What can be done if you have a chipped tooth? There are a couple of different options for you depending on the size of the chip and where it is in the mouth. One option would be cosmetic bonding – with this option, highly aesthetic bonding material would be applied directly to your tooth to repair the chip. Limitations to the bonding material do exist (for instance when the chip is too large, or if there are other cracks or fractures in the tooth, or if there is too much chewing force on the tooth) …in this case a porcelain veneer might be recommended.
At Perfect Smile we will discuss the pros and cons of both and decide on the best option for you!
With a chipped tooth, just depending on where it's located in the mouth, there's a couple different options for you. One of them is cosmetic bonding. With bonding, it's basically a highly aesthetic bonding material that will just go right over the chip to repair it. If the chip is too large or if there's other fractures in the teeth, then we can use something more like a porcelain restoration. So we'll just kind of go over the pros and cons of both with you, and decide what the best option would be.
At Perfect Smile we have many different options for improving an unattractive smile. Our doctors can sit down with you during your consultation and come up with a custom treatment plan that will address all your goals. Typically, the way to dramatically change your "unattractive smile" is by doing one or more of the following:
Smile Design using Veneers
Smile design is a term used when teeth are done on the upper jaw. Typically, people show at least their top 8 teeth in a full smile. We usually recommend that we cosmetically address what we can see in your full smile. This way we / you gain control of the color, shape, symmetry, contours of the teeth, etc.
Tooth Whitening
There are several whitening options available:
Traditional Tray whitening
In-Office "Laser" whitening
Cosmetic Bonding can represent a good way to change minor imperfections in one's smile. It's our opinion that it's not a great method for totally changing one's smile like veneers could be (bonding is not a good choice for changing color, shapes, contours of a large number of teeth comprehensively). But for small to moderate chips, closing small spaces, or to slightly lengthen a tooth…bonding is a GREAT option for blending seamlessly with your natural tooth. One thing to point out though is that bonding is the MOST technical & artistic cosmetic procedure that is done by a cosmetic dentist because of the layering that must exist to truly replicate natural enamel. This is why you can "see" a lot of bad bonding but you never "see" the good ones.
If you are looking to brighten up your smile, Perfect Smile Dental Center offers a couple of different types of whitening procedures that fit within almost any budget and the results are quick! Almost everyone is a candidate for whitening or teeth bleaching. However, some dark teeth are much more resistant to the dental whitening procedures, especially tetracycline-stained teeth. If you have dark or tetracycline affected teeth, we recommend one of the following options
Now more than ever it is extremely important to make sure your mouth is healthy. At Perfect Smile we keep ourselves informed of the latest scientific research available in our field. What we now know is that if you have an unhealthy mouth, it puts you at risk for developing serious systemic illnesses like cardiovascular disease, diabetes, pre-term labor, as well as auto-immune and inflammatory diseases. Furthermore, If you already have a systemic illness and – on top of that – your mouth is unhealthy, it puts you at a higher risk of dying and developing crippling disabilities associated with your illness. Finally, and what our Perfect Smile Dental Center team finds to be the most compelling reason to get your mouth healthy is the fact that by improving the health of your mouth, you can reduce your risk for future illness, reduce the negative impact your current illness is having on your body (and reduce the amount of medicine you need to take), and you can – in some cases – actually reverse your illness entirely(like Type 2 Diabetes or high blood pressure, for example).
There are different varying degrees and it's actually the most common reason that adults lose teeth. Obviously children lose teeth because they're supposed to. It is an infection in the gums and therefore also in the bones once it gets to be rather severe, and there is bone loss down into and around each of the teeth. When that happens bacteria can take up residence and it can become a systemic problem more so than just an oral problem.
At Perfect Smile, we are advocates for your overall health and we understand that good health starts with a healthy mouth. At your first visit with us (and at your regular cleaning visits) we will make sure your teeth and gums are as healthy as possible. When we find unhealthy areas, we will educate you about options to get things back to health. We have leading-edge technology in our hygiene department just as we do in all other areas of our practice.
How do you know if your gums are unhealthy? A simple test is to vigorously floss between all of you teeth. Is there any red color (blood) on the floss? If so, you have (at least) gingivitis and maybe more progressive gum disease. Healthy gums do not bleed when you clean your teeth with brushing or flossing. If your teeth and gums bleed when you brush and floss, you are at risk for serious illness. At Perfect Smile we can help you reverse your risk and get your mouth healthy. Better yet, at Perfect Smile, we have other options available besides bloody, painful scraping that is traditionally used for treatment. We help our patients avoid deep, painful cleanings and gum surgery with our conservative custom treatments for unhealthy gums. If you have been told you need a deep cleaning or gum surgery, we recommend you schedule a consultation with Perfect Smile team. We have new technologies available that may be the right answer for you. Find out more about a consultation or make an appointment.
Wisdom Teeth, or third molars, develop in most young adults. The challenge with wisdom teeth in most cases is that they are very difficult to keep clean and/or there is not enough room for them and are therefore highly susceptible to tooth decay, infection, and gum disease.
About 65% of the population will develop wisdom teeth between ages 12 and 15. Some wisdom teeth will never erupt and stay impacted. Those that do erupt, can cause pain as they erupt through the gum tissue. There are clinical examinations and radiographs that should be taken prior to the removal of any teeth, especially wisdom teeth, as they may be close to the mandibular nerve or sinus cavity. Removal of wisdom teeth is a surgical procedure and is often recommended to be done under conscious sedation. If you or your child is experiencing pain or tenderness, erupted wisdom teeth could be one of many causes. Give us a call and we will
Ever feel like your bite is a little off center? Maybe you have no pain and have no trouble chewing, but your teeth could be wearing unevenly and at an accelerated rate. Your uneven bite can be characterized by malocclusion.
Malocclusion is the misalignment of a bite or unfavorable placement of teeth. Though malocclusion does not hinder functions of the mouth, it can lead to accelerated wear on the teeth – ultimately reducing the size, shape and strength of those teeth that contribute to face shape. It also contributes to decreased longevity of the teeth, which can advance deterioration and jeopardize dental health.
Malocclusion can also be characterized by visual spacing or crowding in your smile, an uneven bite or a chipped, cracked or broken tooth resulting from misalignment. Malocclusion is really nothing more than the position of the teeth not being in an ideal position. When the teeth don't line up the way they're supposed to, the chewing system doesn't work the way Mother Nature intended it.
If you have a car whose front end is out of alignment, is the car functional? Absolutely. What happens is the tires can wear out too fast and they'll wear unevenly, leading to an unsafe condition. If you have malocclusion, the same thing is true. Can you bite? Yes, but the teeth wear out too fast and they'll wear unevenly, leading to an unhealthy situation.
Dental implants are the gold standard for replacing missing teeth.
Before the technology of dental implants was developed, dentists relied on bridges, partial, or complete dentures to replace a missing or compromised tooth. Bridges require crowns which may compromise the life of existing teeth that must be altered to accommodate bridges. In many cases, opting for bridges to replace a tooth can lead to accelerated decay and subsequent cavity formation.
An implant consists of a titanium screw that functions as the root of a tooth, the implant abutment (coping that provides support to the new crown), and the implant crown.
The titanium screw, or implant post, is crucial in helping maintain the strength and size of the mouth's bone structure, which supports the teeth and will be lost or diminished in strength, health and size once a tooth is absent. Implants maintain the health of the existing bone and limit the amount lost over time. Implants can be used to replace multiple teeth (as in a bridge) or to retain or support partial and complete dentures, ensuring the quality of those options for replacement.
Implants function like teeth, can be flossed and brushed like teeth and are not removed. Implant placement is typically a 6-12 month process to ensure osseointegration, fusion of the implant with surrounding bone. If proper care and hygiene measures are taken, implants can last a lifetime.
Seems like touts by a dry cleaner or photo developer, right? Well, these are the values dentists traditionally claim regarding dentures. In the past, dentists skim over denture procedures, give little attention to their creation and more often than not, do not favor them. At Perfect Smile, we firmly believe everyone should have access to the smile they deserve.
The mere need for dentures does not indicate the end of a beautiful smile. There are over millions of people in the United Arab Emirates. Perfect Smile's dentists work passionately toward creating the most beautiful and youthful smiles for patients whose natural teeth have been compromised and require replacement. Cosmetic denture patients are fully involved in the denture creation process, from providing a photo of past smiles for inspiration to selecting the desired gum shade.
Do you think you have a tooth infection? Abscess?
Typically, when a tooth gets an infection is it due to bacterial contamination of the root pulp. The bacteria make their way through the tooth structure and eventually it enters the pulp of the tooth. The pulp of the tooth is integrated in to the blood stream of your ENTIRE body thus we don't want to allow these VIRULENT bacteria to cause damage elsewhere in your body! An abscess is where there is a proliferation of bacteria that are causing damage at the tip of the root of the tooth. They keep multiplying in the bone of your upper or lower jaw. This process is (obviously) very painful which cause pain, swelling and a general lethargic feeling.
Did you know that the health of your mouth effects the health of your whole body? When you have a bacterial infection in your mouth, it allows that same bacteria to travel into your blood system. The spread of this infection has been directly linked to heart attack, stroke, diabetes and numerous other serious conditions. At Perfect Smile it is our goal to help you achieve optimal overall health. Signs of oral infection can be bleeding gums that are puffy or red, foul odor, tenderness, or pain. If you are experiencing any of these symptoms or if it's been a while since you've seen a dentist, call us today to schedule an examination. We look forward to seeing you soon!
Treatment/Services
Perfect Smile Orthodontic and Cosmetic Dental Center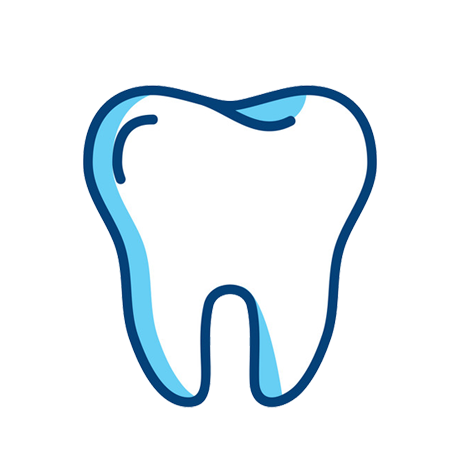 Cosmetic Dentistry Services and Procedures
Porcelain Veneers
Teeth Whitening
Tooth Bonding
Full Mouth Rehab
Porcelain Dental Crowns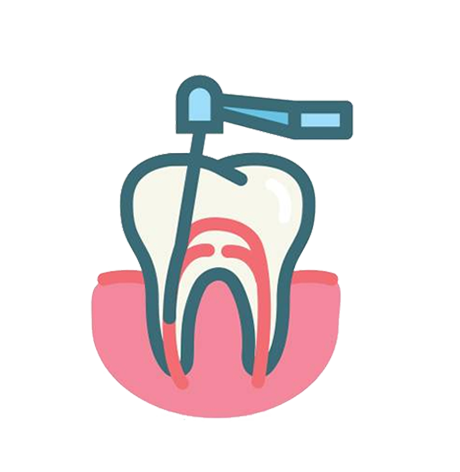 General Dentistry Services And Procedures
Dental Inlays and On lays
Porcelain Bridges
Full mouth Rehab
Dentures
Dental Implants
Root Canal Therapy
Reversing Cavities
Oral Cancer Screening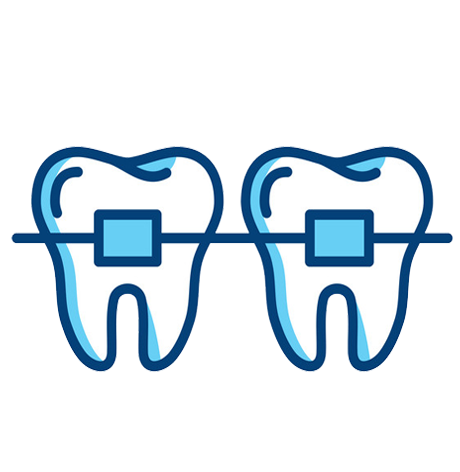 Orthodontics Dentistry
Orthodontics is a speciality field of dentistry. An orthodontist deals with diagnosis, prevention and correction of malpositioned teeth and the jaws.
Porcelain Veneers
A porcelain veneer is an extremely thin shell of porcelain that bonds to the front of a tooth (enamel). At Perfect Smile, our cosmetic dentists use veneers to change the shape, color. size and symmetry of the teeth and smile. In cosmetic dentistry, porcelain is the material of choice because it replicates human enamel the most naturally. At Perfect Smile, we use 3 types of porcelain systems: Empress, Emax, and Feldspathic Porcelain (as well as variations of our No-Prep / minimal prep options like Ultraveneers and Durathins). These systems are recognized as the superior porcelain systems available in cosmetic dentistry today, and these are the systems our skilled dentists have used in all of their award-winning cases. In the right hands, each system is capable of achieving equally beautiful results, and Perfect Smile will help you decide which is best suited for you
If you have teeth, chances are you are a candidate for porcelain veneers. Porcelain veneers are ideal for people who want to improve their smile. Popular reasons include worn teeth, uneven teeth, discolored teeth, crooked teeth, chipped/broken teeth, or a desire to have a gorgeous smile. Porcelain veneers are a conservative treatment, and can improve the color, shape, symmetry and overall appearance of your smile. Porcelain veneers are not just for elective purposes. While they are the "gold standard" treatment for improving your smile, they are also used to replace old mercury fillings, fix cracked and broken teeth, and replace enamel that has been worn down over time. Many people come to Perfect Smile Dental Center to fix broken and unhealthy teeth. And because we have so much skill and experience using porcelain veneers, our patients get their teeth fixed AND a major smile improvement as an added benefit. Look at this example below:
Many people spend years disliking their smile. They are embarrassed to smile for pictures, and they cover their mouths when laughing. Sometimes people misjudge a person as unfriendly just because the person doesn't smile very much. Sometimes a person is so self-conscious of his or her smile that he or she feels they can't interview for certain jobs even though they are highly educated and qualified. Some grandparents don't want to show their teeth when they smile at their grandchildren because they are afraid of looking unattractive to a child they love so much. Obviously, cosmetic dentistry using porcelain veneers can be life-changing for many individuals. It is our privilege at Perfect Smile Dental Center to be involved with thousands of these dramatic life-changing smile-makeovers.
What steps are involved in getting porcelain veneers?
At Perfect Smile, we have transformed thousands of smiles, placed tens of thousands of porcelain veneers, all using the needed art, skill, science and experience to make sure every case is a perfect ten. We have taken this experience and created systematic methods, so that every case runs smoothly every time. This system starts with a simple phrase: We "begin with the end in mind".
Step1: The Consultation Visit – "The Interview"
In this first visit, YOU will interview US. We will take digital images of your teeth/smile and discuss your goals for your smile. Your pictures are displayed in a private environment on a high-def LCD display. Our dentists are experienced listeners. They spend time with you looking at your photographs and listening what you say about your smile/teeth. You will also have the opportunity to look at our books filled from cover to cover with smiles WE have created for OUR patients here at Perfect Smile. You will see hundreds of examples of our own cosmetic dentistry work, while you discuss with the experts the things you want for your smile. Our cosmetic dentists and our team have the experience to understand what it is you are looking for. Rather than dictating to you what they want you to have, they listen to what YOU want. From custom treatment plans of just 2 porcelain veneers, to plans for full-mouth recovery/restoration of 28 teeth (see full-mouth rehabilitation), you will receive a personalized treatment plan that will best achieve your goals. Our dentists and team will guide you in the details…and by the time this appointment is finished, our doctors will have created a formula that is ready to give you exactly the smile you want (and even more than you could imagine!).
Step2: The Wax-Up "The Blueprint" for your case
Once we have established the cosmetic plan for your smile, we make impressions/models of your mouth/teeth and send these records, along with detailed "how to" instructions to a Master Ceramist. We choose the best ceramist in the country for your specific plan. And we communicate with this master ceramist so that he or she can understand the specifics about how to wax up your case. The ceramist will mount your models on a chewing machine/simulator, and place wax on the teeth to mimic what the porcelain veneers will look like in your case. This "wax-up blueprint" will also allow us to make sure that the porcelain restoration swill function in you mouth. At Perfect Smile we are concerned not only about your smile looking fabulous, but we also want the results to last a long time. This Wax-up serves 2 purposes: 1) It allows you and the doctor to preview the end result BEFORE we ever start working in your mouth; and 2) The wax-up serves as a template from which we will design your temporary veneers. Your temporaries will look beautiful, and they allow you to "test drive" your new smile.
We use the wax-up at your preparation appointment. This is usually your second appointment (after the consult). At this appointment we numb and prepare your teeth if needed (see no-numbing, no-drilling veneers), and make records/models on which the actual porcelain veneers are made. We place your high-aesthetic temporaries and send your case for the master ceramist to create your custom porcelain veneers.
Step3: Porcelain Veneers Delivery – "The Seat Appointment"
At this point you will have been wearing your temporaries for a few weeks…test driving them. At the seat appointment, we remove the temporaries, try in the porcelain to make sure it's perfect (and we show you to make sure you love the results) before bonding in the porcelain restorations. After bonding the porcelain veneers in place, we equilibrate (align the forces in) your bite. And, if needed, make impressions to make a protective guard for nighttime wear.
How do I care for Porcelain veneers? Do they stain? Can I still floss between them?
Porcelain veneers should look and feel as natural as teeth. This means you can brush, floss, and eat all the foods you love. Perfect Smile veneers will not stain nearly as quickly as your natural teeth did. And we have specialized polishing agents that your experienced aesthetic hygienists will use when you have your teeth professionally cleaned. This will ensure that your porcelain veneers will remain as shiny and new as they were on the day they were bonded in place.
Teeth Whitening Services
Teeth whitening is, by far, the most popular cosmetic dental procedure. Dental Whitening procedures fit within almost any budget and the results are quick. Technically, there is a difference between teeth whitening and teeth bleaching. Whitening means to brighten your teeth by removing stain caused from staining foods and beverages (berries, coffee, wine, tea, etc). This stain removal whitens teeth back to their naturally white stage. Bleaching refers to lightening a tooth from the inside-out. Bleaching brightens the inside (dentin) of the tooth, thereby making the whole natural tooth whiter.
Whitening removes stains, via polishing of the surface of the tooth (therefore some over-the-counter toothpastes can claim "whitening", while bleaching sends peroxide into the tooth to whiten the organic material inside.
Who is a good candidate for teeth whitening?
Almost everyone is a candidate for teeth whitening or teeth bleaching. However, some dark teeth are much more resistant to the dental whitening procedures. Teeth that are discolored with dark gray or reddish shades are the most resistant to teeth whitening; an example of this type of dark shade appears in teeth affected by tetracycline. Still, even these dark teeth will whiten to some degree with long-term compliance. Depending on the results you desire, whitening may be an option for dark (gray/red) teeth. Otherwise porcelain veneers are an excellent option and allow you to choose how white you want your smile to be.
What is the material used for teeth whitening?
Peroxide (either hydrogen peroxide or carbamide peroxide) is the agent used in professional dental whitening procedures. The peroxide enters the teeth and whitens the inside layers (dentin) of the teeth.
1-Hour In-Office Whitening:
Office Whitening uses a concentration hydrogen peroxide gel that absorbs quickly and thoroughly into the teeth, whitening teeth from the inside-out. For several years, office bleaching has proven to be the most whitening procedure available today. As Perfect Smile dentists it is what we recommend. How does it work?
At Perfect Smile, we place protective barriers and coatings on your lips, cheeks, and gums so that the strong peroxide is isolated to contact only your teeth. Your job is to sit back, relax (with noise-cancelling headphones and a TV to watch anything you like), and enjoy. After two or three cycles of the peroxide gel placed on your teeth, your teeth will get shades whiter in just one hour.
It takes an average of 2 in-office dental whitening procedures to get your teeth to the whitest shade your teeth can attain. It does not work better than the trays or strips, it just works faster. This system is great for someone who just can't follow through with wearing trays or strips for an hour-a-day. Basically, we do it for you so you don't have to. For people with sensitive teeth, this system may exacerbate the sensitivity for a few days after the procedure. We do have some medications you can use after your in-office dental whitening to reduce some of the sensitivity. For patients with extremely sensitive teeth, lower-strength strips or trays may be a better option.
If you don't want to "mess" with the trays, and you prefer a more "instant" result, ZOOM might be the perfect teeth-whitening solution for you.
Custom Trays: "Take-Home Trays"
Whitening with custom trays is the system that has been most widely used over time. It is considered the gold standard for teeth whitening. It entails us making models of your teeth and fabricating a clear plastic tray that fits perfectly to your teeth. You are given syringes of whitening gel to place in your trays. Then you wear your trays with the gel in them for an hour each day or — if you are able — at night while you sleep. The peroxide gel enters your teeth and, though the same process as other professional whitening systems, whitens your teeth from the inside-out. One of the benefits of having these trays is that when you run out of gel, you only need to purchase more gel syringes- not a whole new system. So, it's great for touch-ups (say after a month of heavy Starbucks
What is Dental Bonding?
Dental bonding is the use of white (or tooth-colored) composite (filling material) for filling, repairing, or making aesthetic improvements to a tooth. The procedure is "technique-sensitive," which means the systems in the procedure have to be performed precisely and without error.
Unlike placing mercury fillings where you essentially fill a hole, placing composite bonding takes precision and detail or the tooth bonding will fail (the filling will leak, fall out, crack, break, or the patient will have sensitivity after the filling is placed. Done correctly, however, dental bonding is an excellent, highly aesthetic, and long lasting result for repairing, restoring or enhancing a tooth.
The Perfect Smile cosmetic dentists are perfectionists in all they do – including their precision tooth bonding. They have mastered the sensitive technique and have thousands of successful tooth bonding results to their names.
Who is a candidate for dental bonding?
There are two basic types of dental bonding procedures:
Restorations (fillings/repairs of chips, cracks, etc)
Cosmetic Bonding (prep less veneers)
Restorations
White or tooth-colored fillings have been a preferred method of filling teeth for decades. These fillings are an excellent option for filling a small cavity, replacing a small old mercury or composite filling, and repairing an otherwise healthy broken tooth.
Limitations of the bonding material exist when the cavity or old filling is large, if the tooth to be restored has cracks or fractures, or if there is are heavy chewing forces on the tooth to be restored. Sometimes a porcelain filling is a better option than dental bonding.
At Perfect Smile, we will discuss the pros and cons of using tooth bonding for your specific situation. We will discuss all of the options for fixing, filling, or improving your tooth (teeth), so that you have all of the information you need to decide which dental restoration is the very best for you.
Cosmetic bonding
At Perfect Smile, when we place chairside veneers to improve your smile, we use a highly aesthetic bonding material applied directly to your teeth to fix dark or white spots, repair chips/fractures/cracks, reshape teeth, reduce the poor appearance of crooked teeth, and whiten your smile.
Our team of dentists has decades of experience along with the skill and innate talent required to achieve incredibly aesthetic results using bonding to improve the appearance of your smile. Perfect Smile delivers results that are truly un-detectable, natural-looking, and beautiful.
Are there any drawbacks to Dental bonding?
Even though dental bonding material is an advanced polymer, it is still a type of plastic. And a drawback to plastics as a restorative material is that they are porous (on a microscopic level), and therefore they absorb stain. So, in the smile zone, if we are covering all of the teeth with chairside bonding/veneers, these restorations will require more maintenance (polish, stain removal, chip repair) than using porcelain (which is resistant to stain because it is not porous). For this reason, Perfect Smile Dental Center will usually recommend porcelain as your ideal option for improving 8 or more teeth in your smile.
Do tooth-colored fillings cause sensitivity?
It depends who your dentist is. At Perfect Smile, we have record success using tooth-colored fillings. Here's why: (as described above) Placing tooth-colored fillings is an extremely precise, detailed procedure which – if you are not careful – will result in a filling that will cause tooth-sensitivity, and/or a filling that will leak, crack, fail, or fall out.
Perfect Smile dentists understand the precision needed to achieve top success using tooth-colored fillings. Because our dentists are skilled perfectionists, they perform this procedure (and all others) with the fine-detail needed to ensure success. At Perfect Smile we pride ourselves on staying up to date on all leading-edge technology and advancements including the best bonding principles. In fact, dentists around the country turn to our Perfect Smile Dental Center cosmetic dentists to learn the latest and best practices in tooth and dental bonding
Full Mouth Dentistry | Reconstruction
Full Mouth Reconstruction is the systematic approach to restoring all (or nearly all) of your teeth at the same time. There are different reasons for needing this full-mouth restoration treatment.
Examples are:
teeth that are severely worn down
multiple missing teeth
a deep bite (the top teeth bite too far down over the bottom teeth)
patients who want instant orthodontics (using porcelain veneers, bridges, or other restorations on all of the teeth to ideally reshape and reposition the teeth)
severe decay in all or most of the teeth
severe erosion of the enamel
congenital disorders that cause missing teeth, missing enamel, or poorly-formed teeth
traumatic injury to the mouth/teeth
Full Mouth Rehabilitation & Restoration: Before & After
Who Should Consider Full Mouth Reconstruction (FMR)?
Full mouth restoration is a complex and comprehensive treatment which requires a lot of experience. FMR can correct orthodontic problems, congenital tooth defects, and even years of neglect, abuse, or wear. While the initial aesthetic improvements can be seen very quickly, this treatment is by no means an "instant makeover." It is complex and comprehensive treatment which requires a lot of experience as well as thoughtful planning and precise attention to detail in order to achieve a highly aesthetic, healthy, functional, and long-lasting result.
Our Perfect Smile dentists have decades of experience in full mouth reconstruction cases and have developed a systematic, phased approach to full mouth reconstruction & restoration treatment. Starting with a consultation visit, thorough exam and numerous detailed measurements and records, we create a diagnostic wax-up of the entire procedure. We plan the aesthetic and functional outcomes before we even begin your actual treatment. Only after we have this comprehensive plan in place do we start the work on your teeth and mouth. This procedure is one of the most advanced treatments available in cosmetic/general dentistry, and it requires a lot of experience, knowledge, and skill on the dentist's part. If you are planning a large dental procedure, it is important that you understand your dentist's qualifications. It is wise to schedule several consultation appointments so that you can interview dentists until you find the one you feel most comfortable with doing this advanced procedure.
At your consultation visit, we will show you numerous cases where our dentists have successfully performed full mouth reconstructions.
Full-mouth reconstruction is a process where we rebuild what has been lost by Mother Nature over years of wear-and-tear and destruction. By taking in the combination of artistry, science, and technology, we take the mouths that have been worn down through years of clenching, grinding, and other destructive processes; we rebuild them back to where Mother Nature intended them to be. We make the chewing system work the way it was designed to work. Basically, we restore the mouth back to ground zero; we make it go back to the way it was supposed to be.
As the teeth wear down, we start losing support in the skin of our face. Our face is broken into facial thirds. What happens is the lower third is the part of our face that's supported by our teeth. If you've ever seen someone who's had dentures that have come out and the front of their mouth starts to crease, you start seeing an exacerbation of the lines around the face. What happens is their face starts to sink in. The reason is that the teeth are no longer supporting that lower third of their face. Full mouth reconstruction allows us to rebuild that lower third of the face and recreate facial harmony by balancing those facial thirds.
Porcelain Dental Crowns
In modern dentistry, the most aesthetic option for dental crowns (or caps) are porcelain crowns. Nothing replicates natural enamel and dentin better than porcelain. In the past, the porcelain systems were weaker, thus the base of the crown had to be made of metal and THEN porcelain was fused to that metal.
Ever wonder why you see a dark line at the gumline of some people's teeth?
It's because of the metal that exists underneath the porcelain. At Perfect Smile we do not do metal crowns mainly for two big reasons:
there is no way to replicate nature when there is metal underneath the porcelain. It completely changes the way the light reflects and refracts from the porcelain
With the exception of titanium, the human body does not like to have metal surrounding sensitive gum tissue
Dental Inlays and Onlays
Dental Inlays and Onlays are porcelain fillings that are alternatives to crowns. When a tooth is cracked, or an old filling (amalgam filling) is leaking/failing, an inlay or onlay is an ideal way to restore the tooth. Dentists used to have to grind teeth down to nubs and place crowns on teeth, but not anymore. At Perfect Smile we prefer to keep your teeth intact and restore only the unhealthy or unstable parts of your teeth. Inlays and Onlays are more conservative than crowns for that reason…and they don't result in that ugly gray line at the gum. Your procedure will consist of two visits, because we use master ceramists to make your inlays and onlays. As a side note, the same-day crown, inlay, and onlay technology is improving; At Perfect Smile will invest in this technology as soon as the CEREC or other porcelain milling machines can deliver dental inlays and onlays (porcelain fillings) that meet the same high-quality standards as our current master ceramists create. Once your porcelain filling is bonded in place, your tooth will be stronger than it was before; your tooth will be able to bear up to 75 percent more chewing force. And, in some cases, your tooth will be just as strong as it was originally – before it was ever decayed or broken. Dental Inlays and Onlays are the ideal option for restoring cracked or decayed teeth, as well as for all amalgam replacements. At Perfect Smile it is our goal to make sure we are equipped to deliver inlays and onlays that look and feel great, just as we do for all of our procedures and for all of our patients.
Dental Bridges: Porcelain Bridge
Dental bridges or more specifically, a porcelain bridge is a treatment option for replacing a missing tooth. A porcelain bridge is a highly aesthetic and functional option that will replace the lost tooth.
Who is a candidate for a Porcelain bridge?
If you have lost a tooth or teeth for any reason that has resulted in a gap between your remaining teeth, you are likely a candidate for a dental bridge. You other options are dental implant replacements, or removable partial dentures. When you schedule a consultation with the Perfect Smile, we will review each of these options with you to find out which is the best treatment for you.
What are the advantages of a Porcelain bridge?
Advantages of a porcelain bridge include:
Dental bridges are a highly aesthetic option for replacing a lost tooth
Perfect Smile bridges look and feel and function like natural teeth
All porcelain bridges do not have the ugly gray line at the gumline (like porcelain bridges that have a metal substructure)
What are the disadvantages of a Porcelain bridge?
Disadvantages of a porcelain bridge include:
The teeth on either side of the missing tooth/teeth must be prepared for a restoration
All the teeth in the dental bridge are connected, so flossing is more difficult
If one tooth on the bridge has a problem, the whole bridge must be replaced
How long do they last?
If you care for your teeth the way we, at Perfect Smile, recommend, then your porcelain bridge should last a long time. Our Perfect Smile cosmetic dentists guarantee their work for years.
How much do they cost?
Because dental bridges are a multi-tooth restoration, they will typically cost several times more than a traditional crown fee.
At Perfect Smile it is our objective to preserve your natural teeth if possible. Sometimes, though, we must resort to dentures. Usually it's in the instance of:
Having a pre-existing denture that you want replaced with cosmetic dentures or high-end porcelain or acrylic teeth (to the Perfect Smile Dental Center standard).
There is the presence of such massive decay and advanced periodontal disease present. The most predictable and effective option might be a beautiful denture.
What types of dentures are there?
Traditional dentures:
Traditional dentures are dentures held in the mouth by nothing other than passive retention. This means that impressions are taken of the mouth (without teeth) and dentures are fabricated precisely to the underlying gum.
Typically, people who have a denture in this situation must rely on denture adhesives or pastes to keep the denture in place throughout the day. This is especially the case on lower dentures because the ridge of bone and gum on the lower is not as substantial as that on the top, so the denture "flops" around more. The upper denture is usually a little more stable in this situation because it utilizes the surface area of your palate to help keep things in place.
Over denture:
A denture that is essentially attached to either two dental implants or two mini-implants. You can see how this option helps to stabilize and retain the denture in the mouth. The denture will actually "click" into the two positions.
Old dentures (or your existing denture) can usually be retro-fit to accommodate the denture. As far as dentures go, this is the second-best denture option for long term. In the opinion of Perfect Smile Dental Center, almost all lower dentures should be an over denture because otherwise they just "flop" around, making it difficult to speak and talk. This option still makes the denture removable each night.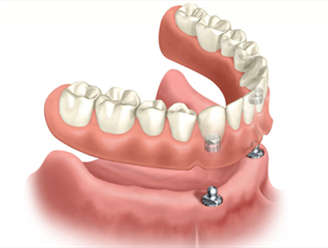 Over denture illustration
Implant Dentures (hybrid bridge):
This option is not really a denture – it's more like a fixed bridge. Typically, 4 or 6 dental implants are placed on the upper and lower arch. The denture hybrid (implant dentures) is fixed to the implants in the mouth.
This is the most stable option, and it is NOT removed each night. Some other names for this type of denture are "All on 4″ or "Teeth in an Hour." The advantage to implant supported dentures is that they are the most stable and most aesthetic option; they are the best cosmetic dentures in Perfect Smile Dental Center, however, due to their complex nature and the amount of dental implants necessary to support them, they are also the most expensive. See the example of the implant dentures (hybrid denture bridge) below: If you need dentures, then contact our IMPLANT dentists today!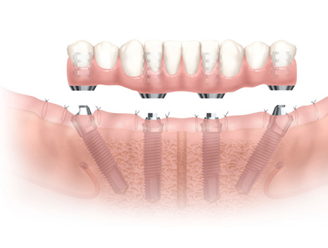 Hybrid Bridge / Denture at Perfect Smile Dental Center
What are dental implants?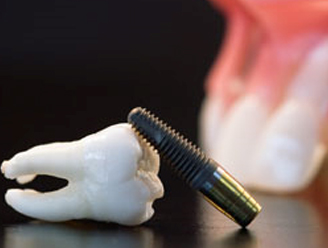 A dental implant (or tooth implant) replaces a missing/lost tooth. At Perfect Smile, dental implants consist of 3 parts: a titanium screw that replaces the root of the tooth, a porcelain crown that replaces the missing tooth, and a piece in the middle (called an abutment) that connects the screw and the crown.
If you lose a tooth or are missing a tooth resulting in a gap between your teeth, your remaining teeth, jaw, and bite will become unstable. Dental implants replace missing teeth (fill in the gap) and restore stability to your mouth/teeth.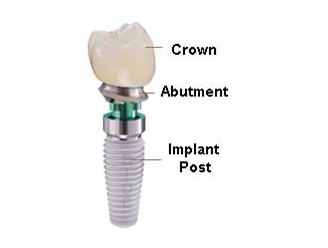 Who is a candidate for dental implants?
Dental implants are an ideal treatment option for most healthy people. In most cases, dental implants are a better option than a porcelain bridge. Exceptions to this rule are patients who are long-term heavy smokers, uncontrolled diabetics, and patients who have undergone bisphosphonate treatment. To find out if you are a candidate for dental implants, schedule a consultation visit to discuss all of your options for restoring your teeth.
What are the advantages to dental implants?
There are several advantages to choosing dental implant treatment. First, the tooth implant replaces the whole missing tooth (crown and root). Because the root of the tooth is restored, the bone supporting the implant remains healthy and strong. Left without a root or implant, the bone will resorb (atrophy) away leaving a defect in the jaw.
Another advantage of dental implants over a bridge is that the teeth next to the implant do not require any work/drilling. When we use a bridge to replace missing teeth, we have to file the teeth on either side of the space. A great advantage of implants is that once they settle in, they rarely fail. You may need to replace your implant abutment or implant crown after a long while, but it is extremely rare to ever need to replace the entire tooth implant system.
From the patient's perspective, an implant looks and acts just like a normal tooth. You can floss it just like a tooth, and it looks and functions like a natural tooth. Dental implants are one of the most successful procedures available in dentistry today.
What are the disadvantages to dental implants?
One drawback to dental implant treatment is that the process takes a while. From start to finish, the process takes between 4 and 8 months. After the tooth implant is initially placed, it must have time to settle into the jaw (through a process called osseointegration). After the implant settles in, the implant can be completed in 2 to 3 weeks.
Another possible drawback to dental implant treatment is mastering the aesthetics of the restoration. Trying to match an implant tooth to blend in with the natural teeth can be difficult, and sometimes (for example if you need to replace two adjacent teeth in the smile), a bridge is a better option. Our Perfect Smile dentists have years of experience restoring implants, and they have the skill and knowledge to recognize any potential drawbacks BEFORE you start your case. They will be able to help you understand whether or not you are an excellent candidate to receive a tooth implant — and what your aesthetic outcome will be using implants, as well as other restorative options.
A final thing to consider when choosing dental implant treatment, is the fact that placing the implant requires surgery. For most cases the surgery is minor, and you may or may not have to undergo sedation or general anesthesia (put to sleep) in order to have the tooth implant placed. Still this is a consideration that you must weigh when deciding which treatment/restoration is the best one for you.
Why a Root Canal is needed
A root canal is needed when damage occurs to a tooth's pulp. This can happen due to injury or due to severe tooth decay. A root canal is often a dreaded procedure but this can be an alternative to a tooth extraction and can be a very effective way to eliminate tooth pain. While root canals can take two or more appointments, your Perfect Smile Dental Center dentist will work to make each appointment as comfortable as possible for you; we strongly believe in practicing gentle dentistry.
The extent of the procedure and effectiveness will depend on how extensive the tooth damage is. During the root canal treatment, the area is assessed and then the damaged and / or dead pulp is removed, and the area is then sealed
What is needed after a Root Canal?
After a root canal, you should consider having a porcelain crown put over the tooth as this will help prevent tooth breakage. This is especially helpful if extensive restoration was done, leaving a thin shell of a tooth. If pain, swelling, and other problems occur after root canal treatment, you may need to meet with your dentist again to determine whether further work needs to be done.
No one really wants to have a root canal but when you need one, you want it done right. Perfect Smile offers quality dental services (family dentistry and cosmetic dentistry) and has an extensive history in performing root canals. We are highly accredited dental professionals who place a priority on quality and patient comfort.
Reversing Cavities
You're probably thinking "Yeah, right! There is no way to reverse decay!!" Well this isn't science fiction but definitely has been made possible through scientific studies regarding how decay works and functions in your mouth.
As a wellness focused practice, Perfect Smile provides the knowledge and encouragement for patients to live at their healthiest. Perfect Smile also strives to encourage optimal patient health by practicing minimally invasive dentistry for the early detection and prevention of dental problems. Here at Perfect Smile, we think proactively about your smile to provide the best care possible. We have rinses, toothpastes, gums, and candies made of naturally occurring sweetener Xylitol that are designed to harden and remineralize your teeth and make your mouth a healthy place to fight bacteria. Xylitol is at the forefront of healthy sugar alternatives and is used in dentistry as a cavity preventative. We look forward to helping you assess your risk and find the best product fit for you!
FACT: Decay is caused not from the bacteria themselves but the by-products of the bacteria. These by-products of bacteria are very acidic. Acidity is enamel's #1 Enemy, and the acidic products slowly etch their way through the enamel surface and in to the second layer of tooth structure called dentin.
So, by killing the bacteria and then creating an environment (basic pH) the tooth can start to remineralize and repair itself provided the damage is not too far.
What is oral cancer?
There are two known pathways leading to oral cancer. This first is tobacco and alcohol use. The other is through exposure to HPV (human papilloma virus – HPV16). When oral cancer is detected early, survival rates are good (80-90%). Unfortunately, most oral cancers are not detected until late stage, which is why the death rate from oral cancer is high (45% five years after diagnosis).
What is needed after a Root Canal?
After a root canal, you should consider having a porcelain crown put over the tooth as this will help prevent tooth breakage. This is especially helpful if extensive restoration was done, leaving a thin shell of a tooth. If pain, swelling, and other problems occur after root canal treatment, you may need to meet with your dentist again to determine whether further work needs to be done.
No one really wants to have a root canal but when you need one, you want it done right. Perfect Smile offers quality dental services (family dentistry and cosmetic dentistry) and has an extensive history in performing root canals. We are highly accredited dental professionals who place a priority on quality and patient comfort.
Who is at risk for oral cancer?
In the past, oral cancer was believed to be associated mostly with tobacco use. This is no longer the case. In fact, in people younger than 50 years old, HPV is now believed to be the main causative agent. Because the risk factors now include tobacco, alcohol, and/or exposure to HPV-16, nearly every adult in the US is at risk for developing oral cancer. For this reason, Perfect Smile dentists recommends basic oral cancer screenings twice per year, and a specific oral cancer screening (ViziLite or VELscope) once every year (like most cancer screenings like mammogram, PSA-test, and Pap-smear). Like any cancer, it is only through early detection that your chances for survival improve.
How does Perfect Smile screen for oral cancer?
Every time you have a cleaning and check-up at Perfect Smile, our dentists and hygienists are doing a visual oral cancer screening for you. Perfect Smile strongly recommends an additional screening (ViziLite or VELscope) once per year. These oral cancer screenings can detect early stages of oral cancer before a lesion is visible to our eyes.
Furthermore, if you have a lump, bump, crack, ulcer, spot or other area of concern in/on your mouth, lips, tongue, palate, gums, cheek, or throat, we ask that you call us immediately, so that we can see you for an additional exam.
Even if you are not a patient of Perfect Smile, if you have a concern, please call us at 043856100 and we will find time to look and discuss your concern.
Will my insurance pay for oral cancer screening?
Some dental and medical insurance companies DO cover oral cancer screenings. And flex-spending accounts and health savings accounts (FSA and HSA) will reimburse for this procedure.
At Perfect Smile, we will do a complimentary benefits check (to see if your insurance company might cover expenses), however we feel very strongly that your insurance company does not have the right to dictate the quality or level of care you receive.
Many times, we are told by insurance companies: "That screening process is new technology, and so we won't cover it." At Perfect Smile, we feel that this insurance mentality stands as a barrier in the way of patients receiving the best care. When our patients must pay out of pocket for procedures, Perfect Smile has convenient financial arrangements.
What is Orthodontics?
Orthodontics is the branch of dentistry that corrects teeth and jaws that are positioned improperly. Crooked teeth and teeth that do not fit together correctly are harder to keep clean, are at risk of being lost early due to tooth decay and periodontal disease and cause extra stress on the chewing muscles that can lead to headaches, TMJ syndrome and neck, shoulder and back pain. Teeth that are crooked or not in the right place can also detract from one's appearance.
The benefits of orthodontic treatment include a healthier mouth, a more pleasing appearance, and teeth that are more likely to last a lifetime. A specialist in this field is called an orthodontist. Orthodontists receive two or more years of education beyond their four years in dental school in an ADA-approved orthodontic training program.
How do I Know if I Need Orthodontics?
Only your dentist or orthodontist can determine whether you can benefit from orthodontics. Based on diagnostic tools that include a full medical and dental health history, a clinical exam, plaster models of your teeth, and special X-rays and photographs, an orthodontist or dentist can decide whether orthodontics are recommended and develop a treatment plan that's right for you.
If you have any of the following, you may be a candidate for orthodontic treatment:
Overbite, sometimes called "buck teeth" — where the upper front teeth lie too far forward (stick out) over the lower teeth
Underbite — a "bulldog" appearance where the lower teeth are too far forward or the upper teeth too far back
Crossbite — when the upper teeth do not come down slightly in front of the lower teeth when biting together normally
Open bite — space between the biting surfaces of the front and/or side teeth when the back teeth bite together
Misplaced midline— when the center of your upper front teeth does not line up with the center of your lower front teeth
Spacing — gaps, or spaces, between the teeth as a result of missing teeth or teeth that do not "fill up" the mouth
Crowding — when there are too many teeth for the dental ridge to accommodate
How Does Orthodontic Treatment Work?
Many different types of appliances, both fixed and removable, are used to help move teeth, retrain muscles, and affect the growth of the jaws. These appliances work by placing gentle pressure on the teeth and jaws. The severity of your problem will determine which orthodontic approach is likely to be the most effective.
Fixed appliances include:
Braces — the most common fixed appliances, braces consist of bands, wires and/or brackets. Bands are fixed around the teeth or tooth and used as anchors for the appliance, while brackets are most often bonded to the front of the tooth. Arch wires are passed through the brackets and attached to the bands. Tightening the arch wire puts tension on the teeth, gradually moving them to their proper position. Braces are usually adjusted monthly to bring about the desired results, which may be achieved within a few months to a few years. Today's braces are smaller, lighter and show far less metal than in the past. They come in bright colors for kids as well as clear styles preferred by many adults.
Special fixed appliances — used to control thumb sucking or tongue thrusting, these appliances are attached to the teeth by bands. Because they are very uncomfortable during meals, they should be used only as a last resort.
Fixed space maintainers — if a baby tooth is lost prematurely, a space maintainer is used to keep the space open until the permanent tooth erupts. A band is attached to the tooth next to the empty space, and a wire is extended to the tooth on the other side of the space.
Removable appliances include:
Aligners — an alternative to traditional braces for adults, serial aligners are being used by an increasing number of orthodontists to move teeth in the same way that fixed appliances work, only without metal wires and brackets. Aligners are virtually invisible and are removed for eating, brushing, and flossing.
Removable space maintainers — these devices serve the same function as fixed space maintainers. They're made with an acrylic base that fits over the jaw, and have plastic or wire branches between specific teeth to keep the space between them open. Jaw repositioning appliances — also called splints, these devices are worn on either the top or lower jaw, and help train the jaw to close in a more favorable position. They may be used for temporomandibular joint disorders (TMJ).
Lip and cheek bumpers — these are designed to keep the lips or cheeks away from the teeth. Lip and cheek muscles can exert pressure on the teeth, and these bumpers help relieve that pressure.
Palatal expander — a device used to widen the arch of the upper jaw. It is a plastic plate that fits over the roof of the mouth. Outward pressure applied to the plate by screws force the joints in the bones of the palate to open lengthwise, widening the palatal area. Removable retainers — worn on the roof of the mouth, these devices prevent shifting of the teeth to their previous position. They can also be modified and used to prevent thumb sucking. Headgear — with this device, a strap is placed around the back of the head and attached to a metal wire in front, or face bow. Headgear slows the growth of the upper jaw, and holds the back teeth where they are while the front teeth are pulled back.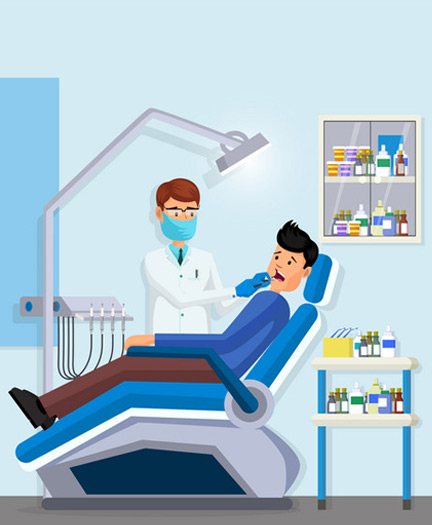 BOOK AN APPOINTMENT
SCHEDULE AN APPOINTMENT